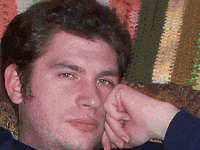 By Nelson Schneider - 09/16/12 at 05:06 PM CT
I recently went through my cabinet of PC gaming paraphernalia to take stock of what games and peripherals I had accumulated and to see if any of it still worked. While I decided to hold onto the boxes of floppy disks containing games I was never able to play, the other pile I discovered quickly found itself dumped into a sack and hauled-off to the GoodWill: Controllers.

I've always preferred game controllers to a keyboard and mouse (one of the reasons it was so easy for me to abandon PC gaming in 2003 and not look back), ever since I first played a bizarre and terrible version of "Mega Man" on my Dad's Tandy 1000. Controllers are small, you can hold one in your lap while kicking your feet up in comfortable recliner, they have a reasonable amount of buttons that can be manipulated solely by touch with a little practice instead of a full keyboard layout in which only a few keys actually do something in any given game, and they have d-pads (nowadays analog sticks) that allow for much smoother movement control via one thumb than mashing all four arrow keys (nowadays WASD) with at least three different fingers. For me, the keyboard was, is, and always shall be king when it comes to getting stuff done, but the controller is the emperor of videogames.

But try as I might, I just could not configure a sane way to use a controller for PC gaming, despite the variety of Gravis pads, Gravis Joysticks, and Microsoft Sidewinder that I accumulated. None of the games I played supported them (as most of my favorite PC games of old were mouse-only, pointer-based RPGs), and the young Internet didn't yet offer any easy keymapping solutions. I tried each of these various PC controllers, rarely got them to work, and ultimately decided that they were ergonomic disasters that were as uncomfortable to hold as they were useless.

It wasn't until 2008, when I discovered the joy of console emulation and IPS patches, that I was able to put my old Microsoft Sidewinder to use… as a cumbersome and awkward substitute for a SNES controller for my playthrough of a fan-translated "Dragon Quest 5" (and a few other Japan-only RPGs that had been lovingly translated by the fan community). While still an ergonomic disaster, it worked well enough to play emulated console games on a PC.

So why were PC games incompatible with controllers? Because PC game developers were lazy? Because PC gamers were obsessed with proving that their more-powerful hardware was "too good" for a poor-man's input device? I don't know the answer to this question. But I do know that the one company that should have been pouring as much of its R&D budget into making PC gaming better when they were instead wasting it on an unnecessary console inadvertently DID make PC gaming ever so slightly better. When Microsoft created the Xbox 360 controller, they gave it a standard USB connection and built drivers for it right into Windows. Suddenly, PC gaming had a standardized plug-and-play controller solution. It just needed more games that supported that solution. Thanks again to the Xbox 360 and its similarity to a PC, developers and games did come.

Earlier this year, I bought one of the wired Xbox 360 controllers in order to play games on Steam. And, man, is the Xbox 360 controller good! After using my horrible old Microsoft Sidewinder, I didn't know if they were capable of making a decent controller, but the Xbox 360 controller is the perfect shape, perfect weight, has buttery-smooth joysticks with concave tops, and triggers that are actually triggers. While mine did develop a bit of an annoying squeak in the right trigger for a while, it went away with more use. The only disappointment I have with the Xbox 360 controller itself is that the big XBOX button in the middle doesn't do anything.

Unfortunately, Microsoft seems to be firmly against making PC gaming with a controller as amazing as it could be. The Xbox 360 controller driver for Windows doesn't actually allow the user to manipulate Windows Explorer, thus a mouse and keyboard are always necessary to start a game. Even worse, while the official Xbox 360 headset that plugs into the Xbox 360 controller also has Windows drivers, the Xbox 360 Chatpad that comes in the box with the headset does not, despite numerous user requests going back several years. Being able to hold a tiny keyboard in the middle of the controller would remove half of the "PC Working" burden from "PC Gaming," and using one of the analog sticks to move the mouse cursor would remove the other half, yet Microsoft has not budged, instead forcing homebrewers to come up with half-assed, unsigned drivers.

With a new interface comes new opportunity. Windows 8 has the potential to finally embrace the Xbox 360 controller and Chatpad as the core interface for PC gaming, but I doubt it will, as Microsoft seems to be obsessed with chasing Apple's tail and embracing touch as the Holy Grail of user interfaces. Who can save us from Microsoft's stupidity, apathy, and lack of gamer empathy?

Enter Steam Big Picture Mode. This past week, this new interface option for the Steam client entered public beta. Anyone can sign up to try it out for free. Since this is the interface I've been longing for in PC gaming, I immediately signed up… and I am very impressed.

Big Picture Mode is still in Beta, so it, unfortunately, has a couple of rough edges. The worst problem is that there is no option to force Steam to start in Big Picture Mode immediately upon system boot. While Valve did find a way to make the big XBOX button actually do something, as it can trigger Big Picture Mode or open the Steam Overlay in-game (which is what I've been trying to map to the XBOX button for as long as I've had the controller), it only works if Steam has been opened at least once using the mouse. The other big flaw I've run into in Big Picture Mode is that a lot of the items in the Steam Store have the wrong thumbnails associated with the wrong titles. Other than that, Big Picture Mode works splendidly. It allows users to flip through their Library and start a game using the left analog stick and A button. It allows users to switch between Games, Community, and the Browser with the triggers. It has a unique on-screen keyboard that consists of a big flower ringed with petals each containing 4 characters. Selecting a petal with the left analog stick temporarily assigns the 4 characters associated with that petal to the 4 face buttons (it works well, but is too slow for text chat, so they keyboard needs to stick around for that, at least). Really, the only place I'd like to see some more options is in the Steam Store, as there is currently no way to change the number of items displayed at once or display short synopses alongside title thumbnails. Currently, the mouse and keyboard version of the Steam Store is superior, but the Big Picture version of the Library is the stuff of dreams. And I only anticipate it to get better and better as Valve has time to integrate user suggestions and bigfixes.

As Home Theater PCs become increasingly common, controllers and clean interfaces are only going to become more important. Valve understands this. Maybe Microsoft does too (Kinect to start games, controller to play them? It still might happen!).
Share: