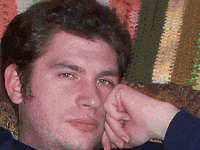 By Nelson Schneider - 04/01/12 at 02:46 PM CT
For most people who proudly call themselves "Gamers," videogames are more than just a timewaster. For these people, among whom the entire MeltedJoystick staff (okay, maybe not Alex) counts ourselves, videogames are a beloved hobby. Gamers enjoy playing, collecting, analyzing, and replaying the games in our libraries. Those of us who have been gaming for a long time can go back and replay old favorites and compare them to new releases, experiencing the ways in which game developers improve or worsen their craft over time and observing the evolution of gameplay mechanics.

In this way, classic games from the 8-bit and 16-bit eras are like classic works of literature: Modern readers may only care about "Twilight," "Harry Potter," and "The Hunger Games," but without earlier works ranging from Greek and Roman myths to Shakespearean plays, modern literature wouldn't exist. Some of these aged writings are still eminently readable today… some are not. But by looking at them, we can see the way writing and storytelling evolved.

This generation of videogames has not been kind to the future. Modern games are online-centric things with paid passes, day one DLC, and reliance on remote servers for everything from patches to DRM authentication. This generation is becoming the first 'throw-away' generation of games, for which it will be difficult – if not impossible – to revisit them in the future. Of course, even if it would be easy to revisit these games in the future, would we even want to? Thanks to their online multi-player focus, many of these games require a critical mass of active players in order to even work.

If the rumored machinations by Microsoft and Sony actually come to fruition, it will be a deathblow to videogames as a persistent artform, causing games to become ephemeral, forgettable dalliances that last no longer than a goldfish's memory. These future disposable games will be tied to specific hardware… hardware that is prone to breaking. These future disposable games will be tied to specific user accounts… accounts which can have their terms and conditions, as well as supported games, changed at the whims of the faceless mega-conglomerates that write the compulsory EULAs.

Were it not for the persistence of used games, classic gaming would not exist outside of ROMs and emulators. Sure, a few extremely popular games get officially re-released as classics (also providing long-time gamers with the privilege of re-buying something they already own), but the niche titles never do. The fact that these niche titles still exist in functioning cartridges/discs that can be played on any specimen of their original console is a testament to their longevity. They may be discarded by their original owners, but someone out there in the Internet-connected world will want them, and can obtain them. Digital games and serial locked discs, on the other hand, will just be discarded, as they won't function for anyone but the original purchaser. There has never been a way to trade-in digital purchases, and now 2/3 of the console manufacturers want to do the same thing with physical purchases.

In the end, everything will fall onto the epauletted shoulders of software pirates, who will sift through the heaps of disposable game-garbage for salvageable material, then fight a constant running war against corporate-owned government and police forces to host "infringing" copies of discarded games with all the patches and DLC included, but all of the DRM excised.

These draconian policies against used games aren't going to ensure that the publishers make more money, they are just going to ensure that Gamestop doesn't. It really feels like Big Gaming intends to cut off its nose to spite its face, and in the process will make their products and services much worse from the perspective of those whom they should most cater to: the Gamers who are their customers.
Share: