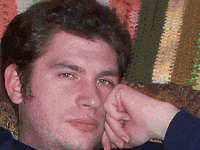 By Nelson Schneider - 01/29/12 at 04:48 PM CT
I am not a PC gamer. There are a number of reasons behind my disdain for the PC as a gaming platform, mostly revolving around cost of upkeep and incompatibility issues. The incompatibility issue that bothers me the most, however, is the fact that games made for older operating systems, like DOS and Windows 9x, don't play nicely with modern operating systems, like Windows XP and especially Windows Vista/7. Even more annoying is the fact that 64-bit Windows 7 no longer supports 16-bit applications… at all. In order to run 16-bit apps in 64-bit Windows 7, it's necessary to download a 32-bit virtual machine of Windows XP… but this feature is only available in the Pro and Ultimate flavors of Windows 7, which leaves gamers out in the cold (or forces them to go with a third-party virtual machine) if they aren't running Windows 7 Ultimate (Who would ever buy Pro for a non-work machine?).

This cut-off of 16-bit compatibility by Microsoft is, of course, necessary. Windows became huge, bloated, and inefficient trying to support Legacy Everything. Following Apple's example and pulling the rug out from under users of old software may be an asshat move, but it makes for a clean break and allows the operating system to move forward into the future without decades of excess baggage.

It doesn't matter that PC gamers can't play their old 16-bit games! Those games are old! Gamers need to be buying NEW NEW NEW games, like "Halo!" PC gamers should just shut up and play FPSes, RTSes, MMOs, and Hack 'n Slashes… and they should like it!

Except that it DOES matter that PC gamers can't play their old 16-bit games. Even on consoles, the 16-bit era saw unmatched creativity and fun in its games; the PC was no different… except for the fact that at least a few potential PC gamers (*raises hand*) were rarely able to play the games we bought for PC because DOS was the home of games, while Windows was the home of computing, and nothing ever worked right between them. There are plenty of PC gamers who would like to revisit their old favorites, or perhaps finally experience them for the first time.

In December 2011, while looking at my cupboard of PC game boxes and stewing over the fact that few, if any, of them would work on my current PC, I decided to pay a visit to a website I'd read about several years ago called Good Old Games. GOG.com has been around since 2008, offering fully-patched downloads of old PC games that are guaranteed to run on modern systems, all for reasonable prices. When I visited Good Old Games that fateful December day, I found that they were in the midst of a 50% off holiday sale. This thing was comparable to the epic and legendary Steam sales I hear about from every PC gamer I talk to. Thus, I was finally pushed over the edge and pulled the trigger on joining GOG.com, at which point I spent $42 to get 9 games.

While most of my purchases were games I already owned that would possibly work in Windows 7, specifically the Black Isle Dungeons & Dragons series of "Baldur's Gate," "Baldur's Gate 2," "Planescape: Torment," "Icewind Dale," "Icewind Dale 2," and "Neverwinter Nights," the price tag attached to these downloads that would remove any question of compatibility as well as the annoyance of disc swapping (The original "Baldur's Gate" came on 6 discs!) was enough to justify the purchase.

The other game I already owned that I re-purchased from Good Old Games was "Stonekeep," a title that I have wasted countless hours on in fruitless attempts at getting it to work. When I played it back in 1995, I continually ran into errors and the game suffered from corruption that prevented me from finishing it. These problems were fixed in a patch, but since the Internet was young and slow in 1995, I didn't know about the patch, nor did I have an easy way to get my hands on it. Later attempts at getting my original copy of "Stonekeep" to run on my newer and newer PCs were met with failure as hours of tweaking DOS emulators always left me with a game that would crash on startup or a game that left me with no mouse cursor. I gladly forked-over the $3 to Good Old Games' staff of experts who had wrapped "Stonekeep" in a custom DOSBox instance allowing this 16-bit relic to play perfectly on my Windows 7 Ultimate 64-bit laptop.

In addition to re-buying working versions of games I already owned, I came across two games that, had I not lost confidence in PC gaming in the year 2000, I would have purchased. But now that they were dirt cheap (one wasn't even on sale!), I decided that now was the time to add "Arcanum: Of Steamworks and Magick Obscura" and "The Temple of Elemental Evil" to my collection.

So why would I, a vocal opponent of digital distribution services AND of re-buying games, do something so out of character? Because Good Old Games does digital distribution right and provides an additional product (the compatibility layer(s)) for the price. If time is money, I have wasted hundreds of dollars trying to get old PC games to work. Paying someone else a reasonable (or, in this case, cheap) fee to do it for me is a good investment. Finally, the key piece of the puzzle that Good Old Games hit on that nobody else has is: NO DRM. All GOG.com purchases can be installed on any number of PCs and none of them require a disc in the drive in order to work. While Nintendo, Sony, and Microsoft are happy to piss-off their customers and wrangle around with DRM, copy protection, and limited installs, Good Old Games is giving its customers one thing: GAMES. All GOG.com purchases can be managed and re-downloaded an unlimited number of times from a user's purchase account, either via HTTP or through a slick download manager that runs in the background in Windows to grab the installer files from the GOG.com servers; this from a simple executable that doesn't install anything extra or even make a cursory glance at the hive of scum and villainy known as the Windows Registry. It's clean, it's simple, it works: GOG.com is what the future of PC game distribution SHOULD look like.
Share: