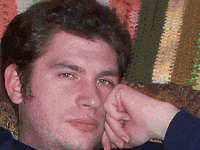 By Nelson Schneider - 12/02/11 at 03:54 PM CT
Welcome back to another installment of the MeltedJoystick Review Round-Up. Here's what our staff has reviewed since last time:

Nelson's Reviews:
I reviewed two over-hyped – but frighteningly similar – RPGs that serve as examples of the nonsensical nature of the divide between Js and Ws, an obscure 3D Platformer that turned out to be obscure for a reason, and our last co-op staff game.
"Xenoblade Chronicles"
"Dungeon Hunter: Alliance"
"Brave: The Search for Spirit Dancer"
"Dragon Age: Origins (Ultimate Edition) "

Chris' Reviews:
Chris reviewed one of his 'Sorry about the ApocalyPS3' rewards, 2 mainstream FPSes (one with 'dead' in the title!), and our last co-op staff game.
"Dead Island"
"Dungeon Hunter: Alliance"
"Deus Ex: Human Revolution"
"Super Stardust HD"

Nick's Reviews:
Nick finally found the time to write-up his review of the multi-player RPG we all played-through together last quarter. His "Dungeon Hunter: Alliance" review will probably be ready for the next round-up.
"Dokapon Kingdom"

Featured User Review:
In a unanimous decision, Jonzor's "Super Smash Bros.: Brawl" review was selected as our Featured User Review for this quarter. It's long, it's detailed, it features significant amounts of opinionated introspection while laying down a solid base of facts. This is the type of writing we strive for and like to see from our members. Congratulations, Jonzor!
Share: