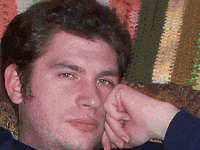 By Nelson Schneider - 11/13/11 at 03:32 PM CT
This Veterans Day weekend, millions of gamers will celebrate the sacrifices made by the United States military by shooting each other in the head, teabagging the corpses of their fallen adversaries, and screaming obscenities into wireless headsets, thanks to the recent release of "Call of Duty: Modern Warfare 3." To these millions of gamers, many of whom are too young to understand its horrors, war is a form of entertainment.

While it may no longer be cool to hate on "Call of Duty," lack of coolness has never stopped me from doing things in the past. Why do people (and in this instance, 'people' refers to 'mainstream gamers') find war entertaining? While conflict is necessary to drive the plot of any good story (and it's debatable whether or not "CoD's" 8-hour single-player mode qualifies as 'good'), what is the infatuation with bringing home the horrors of modern warfare to our living rooms under the guise of 'entertainment?' These games aren't nearly so popular outside of the United States, but Americans eat them up, year after year, like the rarest delicacy.

I don't find war entertaining. War movies have never appealed to me either, but I can understand at least some of the value provided by them. A veteran can sit down with a civilian and watch a film like "Full Metal Jacket" or "Black Hawk Down," then say, "That is what I went through, bastard! It was Hell and you should be grateful that I did it so you don't have to." History, no matter how brutal and unappealing, is still important.

War videogames? Not so much. These games have come to focus almost entirely on the online multiplayer aspect. These matches aren't scripted. There is no respectful fidelity to what actually went on during the military conflict represented on-screen. It's just a bunch of kids and immature adults living out a fantasy of being badasses. And why do these gamers need a fantasy of being an army badass? Because, to quote Solid Snake, "War has changed."

While Snake is referring to tactical espionage with borderline sci-fi elements, real modern warfare is just as different from historical conflicts like the World Wars and Vietnam. America and its allies no longer fight wars against enemy nations with clear victory conditions. We can no longer unite to rail against a distinct enemy like "The Hun," "kraut-eating Nazis", "slant-eyed Japs," or "Charlie the Communist Gook." Instead we face the abstract concept of Terror. We can't even rail against "Towel-Headed Camel-Fudger Fundamentalist Terror," as that would be profiling and insensitive. I think Americans feel neutered and handcuffed by political correctness, and thus embrace the opportunity to be complete dicks that is offered by online war FPSes like "CoD" and "Battlefield." I think this feeling of helplessness has permeated our collective sense of self, affecting even the youth: Generation X and Generation Y have never actually 'won' a war. Our national fantasy is to, once again, be a military superpower that defeats every enemy, no matter the odds. Our national reality is one of decades-long, non-resolving foreign 'conflicts' fought increasingly by National Guard units, a branch of the military that was initially implemented as a form of non-deploying homeland security.

Yet with the way modern warfare is actually evolving, FPSes no longer seem to be an accurate medium. Aside from a few special operations like the epic takedown of Osama bin Laden, modern warfare doesn't find a lot of success with men-on-the-ground. If anything, the future of realistic war games should look like "Pilotwings," except with a Stinger missile being deployed at the end of each level. Perhaps modern war games should take on a Dating Sim structure where soldiers must negotiate with and kiss the asses of local strongmen and village elders in order to learn the locations of terrorist enclaves. Either way, it wouldn't be very fun. But war isn't, nor is it supposed to be, fun. Videogames are.
Share: