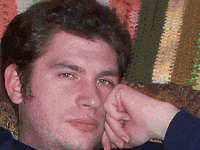 By Nelson Schneider - 09/25/11 at 09:29 PM CT
This is the first in what I hope to make a quarterly feature in which I round-up all of the Official Staff Reviews from the previous season and put them in one easy-to-find location. As you probably know, the MeltedJoystick staff currently consists of four people: Me, Chris, Nick, and Alex. Nick and Alex spend a lot of time working on behind-the-scenes matters for the ImaJAN Media Network, so their reviews aren't nearly as numerous as those written by me and Chris, and can easily be lost in the shuffle. These articles will also only feature full-length reviews of games we have played immediately before write-up. Since MeltedJoystick opened this year, the Summer 2011 Review Round-Up has a bit of overlap with Spring 2011.

For future installments, I'm considering featuring a member review that the MeltedJoystick staff agree is exemplary of the kind of writing we like to see. So keep submitting those reviews!

Nelson's Reviews:
I followed my usual trend of reviewing an eclectic variety of games, many of them considered 'old' and none of them considered 'cool.' One would think I only own a PS2 and a Wii… but that's just how the backlog crumbles.
"Dokapon Kingdom"
"GrimGrimoire"
"uDraw Studio"
"Pictionary"
"Super Stardust HD"
"Psychonauts"
"Sakura Wars: So Long, My Love"
"Final Fantasy Crystal Chronicles: My Life as a King"
"Blaster Master: Overdrive"
Both versions of "GoldenEye 007"
"Rune Factory Frontier"
"Sonic Colors"
"LittleBigPlanet 2"
"Arc Rise Fantasia"

Chris' Reviews:
Chris followed his usual practice of pre-ordering and reviewing the most violent and hype-bloated mainstream games available outside of Xbox. He also really likes games with 'dead' in the title.
"Duke Nukem Forever"
"Dokapon Kingdom"
"Mass Effect 2"
"L.A. Noire"
"Dead Nation"
"Dead Space 2"
"Dead Space Extraction"
"No More Heroes 2: Desperate Struggle"

Nick's Reviews:
Nick stuck with his strengths and wrote-up a 2D Platformer and THE Driving game. If he didn't work so hard, he may have had time to squeeze-in an RPG.
"LittleBigPlanet"
"Gran Turismo 5"

Alex's Reviews:
Poor Alex didn't have time to write any full reviews. But if you're up for nostalgia-fueled quick reviews of NES and N64 games, he's your man. He assures me he's working on finishing "Winback" for the N64.
Share: