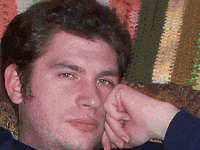 By Nelson Schneider - 09/03/11 at 04:35 PM CT
When it comes to maintaining a healthy ecosystem for videogames, it's important for diversity to exist. While we may continually hear about how important this is in relation to grander things than games, such as biodiversity being an important aspect of evolutionary and ecological sciences, the same concepts can be applied to anything, including media, which comes in different varieties.

Regardless of the need for diversity, the history of videogames is fraught with a phenomenon I like to call "Genre Glut." Every console generation that has mattered (i.e., 8-bit and later) as well as the eternally mutating PC have suffered from blockages in the creative flow, resulting in uninspired and rampant copycatting that frustrates customers and results in a platform going out with a whimper instead of a bang. Yet for every population explosion that has ultimately resulted in a crash, there has been another genre just waiting for the retail space to spread-out and dominate.

The 8-Bit Age:
The NES and, to a much lesser extent, the Sega Master System covered the gaming environment with 2D Platformers. While both of these consoles were attempting to fill the vacuum left by the meteoric extinction of videogames left in the wake of Atari and Friends, it was Nintendo and their tubby plumber who defined the genre phenotype with "Super Mario Bros." Suddenly, everyone who was anyone in the world of videogames needed to make a character-driven platformer with power-ups and running and jumping. This flourishing environment for 2D Platformers allowed Mario to evolve almost to the point of perfection and saw the rise of popular franchises such as "Castlevania," "Mega Man," and "Wonder Boy," as well as impressive stand-alone titles like "Whomp 'Em" and "Little Sampson," and even allowed Disney to shine with fun games based on "Duck Tales," "Chip 'n Dale," and "Darkwing Duck." But while these examples were the flowering blossoms in the 8-Bit Garden, weeds began to creep-in, choking the landscape with hastily slapped-together crap and abominations based on every horrible movie or TV show of the late '80s and early '90s.

The 16-Bit Age:
The rise of the SNES and Genesis ushered in a transitional period in which 2D Platformers had reached their evolutionary pinnacle and had nowhere to go but down. While game makers continued to pump the environment full of pollution in the form of licensed platformers, game buyers were ready to move on to something more in-depth. They wanted RPGs. What started as a small seed in the 8-Bit Age in the form of "Dragon Quest," "Final Fantasy," and "Phantasy Star" blossomed in the 16-Bit Age as Squaresoft and Enix Corporation created hit after hit. Platformers were marginalized, leaving only first-party titles like "Sonic the Hedgehog," "Super Mario World," and "Kirby Super Star" to carry on the old legacy. Running and jumping was being replaced by turn-based combat and menus.

The 32-Bit Age:
The RPG fully came into its own in this generation, as the newcomer PlayStation, backed by the power of Squaresoft and "Final Fantasy 7," crushed the Nintendo 64 into the dust. Instead of following the dominant genre, Nintendo attempted to forge a new dominant genre in the 3D Platformer. While the tree of evolution did gain a new branch from Nintendo's experiment, that branch ultimately withered, as game buyers discovered that trying to jump around on floating platforms in 3D with a terrible camera really isn't very much fun. Game makers, however, continued to pump out terrible 3D Platformers simply because they were easier to make than RPGs, gracing the world with such travesties as "Croc," "Jersey Devil," and "Bubsy 3D." Only Nintendo found success with the genre they created. Meanwhile, the popular PlayStation and the niche Saturn became festooned with RPGs. Yet history repeats itself, and the RPG garden began to see terrible releases of its own and started to develop a deep rut.

The 128-Bit Age:
While it's true that there is no such thing as a 128-bit processor, this generation was marked by a sudden increase in console prowess. It was also another transitional period, as RPGs had degenerated to the point that there were two terrible/mediocre titles for every good one. The formula had begun to wear thin. Japanese developers continued to produce more and more middling-to-bad RPGs while North American and European developers (who never had much expertise in that genre in the first place) switched gears and began eyeing the alien creature that had evolved in parallel to consoles: The PC. While PC games had appeared on consoles and vice-versa in the 32-Bit Age, these experiments only showed that the two species of hardware weren't yet ready for cross-breeding. (Seriously, just try to play "Diablo" on PS1 or "Final Fantasy 7" on PC. It's torture.) But these new '128-Bit LOL' consoles were almost PCs… weak and anemic PCs, but PCs nonetheless. Console newcomer Microsoft provided the last missing piece of the puzzle in the form of a built-in hard drive. PC ports started to become more common, especially on the Xbox, migrating in from a PC landscape that had long since become a barren wasteland populated only by the dominant First-Person Shooter and recessive Real-Time Strategy. While PlayStation 2, Gamecube, and even Dreamcast owners took solace in watching the Xbox crash and burn, little did they know that the Xbox was a phoenix and, in self-destructing, it managed to spread its disease to the other console makers… a disease whose effects wouldn't be seen until the following age.

The Modern Age:
Console prowess is no longer measured in bits. Instead they have spec-sheets detailing their components. Consoles have become PCs. With their mutation, consoles have attracted a massive influx of disaffected PC game players as well as PC game makers looking to put their products in front of as many eyes as possible. The formerly dominant RPG has been crushed and trampled to the verge of extinction by herds of migrating First-Person Shooters, a genre which has already hit its peak and is rapidly degenerating into the low-quality samey-ness that snuffed out the lives of 2D Platformers so long ago. Not even Real-Time Strategy has survived unscathed in the face of the FPS herd, as there have only been two important releases in recent memory ("StarCraft 2" and "Age of Empires 3"). Looking out at this brown, desolate, texture-mapped landscape, it's difficult to predict what is still to come. The colossi who produced the great games of the past have all fallen or merged with others, losing their vibrancy in the process. In the face of this monolithic uniformity, it is Indie developers, bearing the Torch of Quirkiness, who have the best chance of injecting new genetic material into a dying landscape. Yet strangely enough, many of the first flowers of the Indie movement have taken the form of 2D Platformers.

Perhaps videogames are about to come full-circle?
Share: