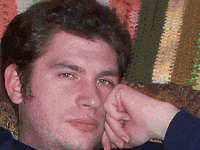 By Nelson Schneider - 08/21/11 at 04:07 PM CT
Any hobby that has been around as long as videogaming has is bound to accumulate a layer of jargon. Jargon is useful, as it allows the initiated to express complex concepts in few words. However, in my many travels across the vast intellectual wasteland of Internet gaming forums, I have come across several terms that grate on me with their utter lack of meaning.

1. "AAA"
I see this term bandied-around constantly about whatever newest, most over-hyped release is just around the corner. WTF does this even mean?! AAA… like the United States' credit rating? Oh, nope, not anymore! Most of the time, games designated as 'AAA' are those with massive budgets for 'realistic' graphics and enough marketing to tell everyone in the developed world just how realistic those graphics are. Really, 'AAA' seems to be synonymous with the 'summer blockbusters' of the movie world, in that they're all hype, no substance, have huge budgets, make a lot of money, and are forgotten in a week.

2. "JRPG"
I first saw this term used in the pages of EGM Magazine, before they folded and re-opened under new management. It was used as a pejorative, which completely took me aback, as prior to that instance, EGM had always been a friend of the RPG. Suddenly 'Japanese Role Playing Games' needed to be segregated from the rest… but the rest of what, really?

The usage of this term has spread to the point of an epidemic, which is unfortunate, as the hostility most gamers are directing toward 'JRPGs' should actually be directed at the whiny, androgynous anti-heroes that have recently permeated Japanese games across all genres. There's enough controversy here to fill another entire article.

3. "Mature"
This is an old favorite that has been around for three hardware generations now. It all started with the battle between the PS1 and N64. Specifically, "Resident Evil" brought in a new audience who were only interested in seeing blood and guts. Any game without blood and guts was deemed 'Kiddy,' while the games with blood and guts were dubbed 'Mature' and suitable for play by the emerging Mainstream gaming audience of Big Boys. While 'Kiddy' has fallen out of favor (usually 'Casual' is used to replace it in a terribly false equivalency), 'Mature' still remains, and is the only suitable rating for the Mainstream who have now co-opted the title of Hardcore. They dismiss anything with an 'Everyone' or 'Teen' rating.

The sad thing is, there is nothing truly mature about the most popular 'Mature' games (though there are exceptions). There are no deep, thought-provoking plots, no religious themes, no shades of morality. It's simply a few buckets of blood, the occasional pair of tits, and some garden-variety morality decisions with painfully black/white consequences. Of course, these taboos in American society attract those who aren't yet old enough to deal with true maturity on a daily basis, and the ESRB rating system just feeds their desire further. Hence I have taken to calling these games Rated 'M' for Juvenile.

4. "Accomplishment"
I can't count the number of young gamers I see spouting-off about how they get such a great feeling of accomplishment from finishing a tedious game like "Demon's Souls."

Really?

Consuming media makes you feel like you've accomplished something? Do you get the same feeling of accomplishment when you watch a terrible movie or read a long, boring tome? Media is created to be entertaining or thought-provoking. It is an accomplishment for the creator. I don't care if you've finished the 100 hardest games ever coded, unless you also write 1000-word reviews of those games, analyzing their gameplay mechanics in detail, you haven't really accomplished anything. Get over yourself.
Share: