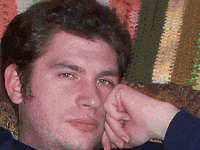 By Nelson Schneider - 04/17/11 at 02:30 PM CT
Several media outlets have recently broken news that Nintendo will be revealing their 8th Generation console, and successor to the Wii, at E3 2011. All of the 'details' are nothing more than rumor and speculation at this point, but there are some intriguing concepts on the table:

+The upcoming console will not have the 'Wii' moniker attached to it.
+The upcoming console will be able to output HD video.
+The upcoming console will have a controller that features a touchscreen, buttons, and a camera.
+The new controller can serve as a Wii sensor bar.
+The upcoming console will be backward compatible with Wii.
+The upcoming console will be 'more powerful' than Sony's and MS's current consoles.

It certainly makes sense for Nintendo to abandon the name 'Wii,' as that is a very specific console that the company created to target the 'Blue Ocean' demographic of non-traditional gamers. Non-traditional gamers are not only not real gamers, but they tend not to keep up on technology at all. These are the same grannies and technophobes who still watch movies on VHS. Trying to sell them a 'Wii2' would be a complete non-starter, as the first thing they would be inclined to say is, "Why do I need a new Wii? My old one works fine." The other half of the market, the 'hardcore,' are put-off by the Wii name because, to them, it represents the dreaded casualization of their hobby and mountains of shovelware by unscrupulous American software developers. Basically, Nintendo CAN'T market a 'new Wii' to anyone.

So by making a clean break with their marketing past, Nintendo is free to, once again, surprise us with something new and unexpected. Of course, most of these rumors about the 'Nintendo HD,' are things that have been a long time coming.

It was absurd that Nintendo released the Wii without even basic HD output capabilities, despite the fact that HDTVs were just coming into their own in 2006. Of course, we still don't know exactly how much HD the Nintendo HD will be able to handle. Even the great and illustrious HD Twins by Sony and MS don't output full HD all the time. Most PS3 games still look amazing at 720p (despite the constant screen tearing), while the few that do display at 1080p just push the envelope that much further. Then, of course, there are the PC gaming performance whores who immediately pipe-up about how obsolete 1080p is because their 25" monitor supports 1440p. Honestly, I don't see any resolution above 720p being necessary for quite a long time. Whether or not Nintendo sees it that way is anyone's guess.

The touchscreen controller is something I've been expecting since Sega brought us VMUs on the Dreamcast. Unfortunately, after actually getting to play with touchscreens on the DS and the iPhone, I am no longer very supportive of the technology. By combining an inaccurate and temperamental touchscreen with inaccurate and temperamental motion controls, Nintendo could create a controller that literally makes it impossible to do anything in a game with any reliability. However, I am heartened by the fact that the rumors about this controller also say that it will have real buttons and a real d-pad (and hopefully two real analog sticks!). If Nintendo, and whatever third parties they manage to seduce/trick/bully into making games on their next console manage to use moderation with the touchscreen and motion controls, I can foresee things turning out very well. Nintendo certainly learned their lesson with motion controls, as very few good Wii games use them at all, and the ones that do use them minimally and elegantly. Giving game developers the ability to create a custom keyset or sub/map screens on the controller itself could lead to great things.

But the greatest thing that the touchscreen controller could lead to is, finally, a "Gameboy Player"-like device that allows us to play DS games on a TV screen. Of course, there are still some possible issues with this idea, considering that several (not-so-good) DS games (like "Phantom Hourglass" and "Dragon Quest 9") use the touchscreen as the 'main' screen instead of an inventory/interface/map. It's still a product I would at least like to see attempted.

The issue of backward compatibility is also a huge one. Allowing Wii owners to play Gamecube games on their new console was a great selling point that contributed to a lot of Gamecubes being traded in for cash to spend on Wiis. Sony did the same thing with the PS3 as a way to supplement its wretched launch library and help justify the ridiculous price tag. While I hope the Nintendo HD is compatible with Wii and Gamecube games, I wouldn't be surprised if it turns out to be compatible only with Wii games and its own new games. Aside from that disc compatibility, the Nintendo HD must (and I mean MUST!) be compatible with existing Virtual Console and WiiWare titles purchased from the Nintendo Shop. Nintendo absolutely needs to get their stuff together when it comes to managing digital purchases. They already have the necessary framework in place in the form of Club Nintendo. All they need to do is link-up re-download and platform migration privileges to these accounts in order to allow Wii owners who purchase a Nintendo HD to move their WiiWare and VC games to the new platform. Sony does this kind of thing with PSN, it works great, and it's free. There is no reason not to do this.

Finally, it would be nice if Nintendo made up for the Wii's few shortcomings in their new console. When I say this, there is exactly one thing on my mind: Storage. The Wii's tiny <512MB of flash memory (after taking out the chunk reserved for IOSes, System Menu, and built-in channels) was laughable in 2006 and it's even more ridiculous now. Having to cumbersomely move WiiWare from the NAND to an SD card and back is incredibly user hostile AND creates too much wear and tear on the flash memory itself. The Nintendo HD needs an internal hard drive no smaller than 100GB. While more space would be welcome, it could also contribute to the corruption that is infecting the PS3 and 360: half-assed games being released with zero-day bugs that make them unplayable. If developers know they'll be able to patch a game after release, they WILL release it unfinished… and they WILL require massive multi-gigabyte installs… and they WILL release launch-day downloadable 'add-ons' that are already on the disc. Aside from the storage issue, many gamers like to complain about Wii's online functionality, but I quite like it. I never play games online, so it doesn't affect me outside of Nintendo Shop purchases. Enhanced online capabilities would be okay, but not necessary, provided they don't contribute to the previously mentioned Patch/DLC Hell.

I, for one, am looking forward to E3 and learning just how many of these rumors are actually true. I am also looking forward to Nintendo's next console, as it means they will finally stop trying to patch Homebrew out of the Wii. Whether or not the Nintendo HD will actually be worth buying depends entirely, as always, on the quality of the games available for it. Let's just hope that Nintendo comes up with a better launch library than they did for the 3DS.
Share: