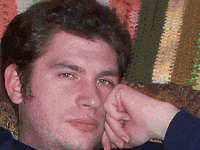 Nelson Schneider - wrote on 01/03/15 at 02:19 PM CT
Welcome to another look into the near future. The sad, sad year of 2014 has come grinding to a close. While I'm sure some deluded folks will look back on it fondly, the first year for the PS4 and XBONE (and the second year for the WiiU) featured a lot of blandness, rehashing, and no good reasons to commit to any of the three 8th Gen platforms.

Will 2015 change gaming's current dismal tone?...