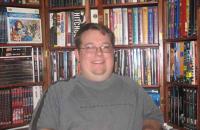 By Chris Kavan - 10/12/12 at 08:17 PM CT
Okay, let's just gloss over the final score of this particular game and focus on what's important: the freaking amazing half-time show the marching band put on. For many people it may have been a revelations that "Huh, video games have music - and it's pretty good."

For people who have grown up with video games (myself included) it was just pure fun. You get everything from Tetris to Mario to Zelda to Halo - and, aside from the music, the formations are stunning. The highlight has to be Epona (aka that horse running during the Zelda portion) - although the Pac-Man at the end was quite well done. I would have liked one Final Fantasy tribute, but, hey, I'm just glad video games got some recognition.

All told, if you add up all the various views across the many YouTube videos, it easily tops 10 million views - and it deserves every one. The "official" OSUMB video is below - for anyone who has enjoyed video games, it's quite the treat.


Share: