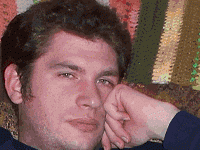 By Nelson Schneider - 06/16/12 at 12:50 PM CT
Previously, I looked at examples of sequels that went horribly, horribly wrong. But on the reverse side of that coins are sequels that didn't just meet their originating game in quality and enjoyability, but actually surpassed it in every way. Here are 10 examples of sequels to mediocre-to-poor games that ended up being spectacular.

10. Silent Hill 2
While I am of the opinion that all Survival Horror games can die in a fire, Chris informs me that "Silent Hill 2" is scarier and generally more awesome than "Silent Hill." I guess we'll have to take his word for it?

9. 007: Agent Under Fire
This follow-up to the ridiculously-over-hyped "GoldenEye 64" blew away Rare's crowning achievement in every way. Not only did it look much better and have a much more usable default control layout, it was also a Bond game that wasn't based on a movie. The entirely original narrative combined with a mission layout that felt like it was designed specifically to be a game (instead of a movie shoehorned into a game's framework) to create a Bond game experience that has yet to be surpassed. Yet, sadly, N64 fanboys can't give up their fixation on "GoldenEye 64" to acknowledge the true king of spy-based FPSes.

8. New Super Mario Bros. Wii
"New Super Mario Bros." on the DS was extremely disappointing. I went into it expecting an old-school 2D platformer that would invoke my beloved memories of "Super Mario World." What I got was an OOOOOLD-school 2D platformer that invoked many of the things I disliked about "Super Mario Bros.": Slippery shoes and limited power-ups. "New Super Mario Bros. Wii" fixed all those things by tightening up the controls, introducing the Propeller Hat, and adding an incredibly fun 4-person local multi-player mode. While it still doesn't surpass "Super Mario World," it's head-and-shoulders above its predecessor in the 'New Super Mario' series.

7. Lufia II: Rise of the Sinistrals
The original "Lufia and the Fortress of Doom" was a fairly generic 16-bit RPG. It was decent, but not particularly memorable, and nothing about the game's design really stood out. "Lufia II" surpassed its bland roots by adding 'Zelda'-esque puzzles to its dungeons and refining the original game's battle system. The fact that "Lufia II" was a prequel in a time before such things were common made its narrative stand out even more.

6. Mega Man 2
Capcom gave us "Mega Man" in a time when 2D platformers were pretty much the ONLY type of videogame. And in true Capcom style, they drove their new franchise into the ground with sequel after sequel, each blander and more mediocre than the last… except for one. After the first "Mega Man" introduced the concept of fighting evil robots and stealing their powers, "Mega Man 2" did the unthinkable by perfecting this concept in a mere two iterations. The robot masters in "Mega Man 2" were far more interesting (and wielded far more useful weapons) than the original game, or in any sequel since. I don't think anything will ever surpass the Metal Blade! "Mega Man 2" also introduced the concept of the navigational aids, which were later turned into a canine sidekick in the form of Rush. Everything in this series after "Mega Man 2" has just been so much dead-horse-beating.

5. Suikoden II
The original "Suikoden" was a decent RPG, but not really anything special. While the ability to recruit 108 characters was an interesting gimmick, the execution made it really feel like a gimmick, what with its huge swaths of undeveloped cast members and enemy generals switching sides for no adequate reason. "Suikoden II" trumped its original largely through its vastly-improved narrative and strong central cast of characters. Sure there were still people who joined the 108 Stars of Destiny without strong justification, but there were a lot less of them. The addition of a killer soundtrack and the insanely fun/funny cook-off mini-game (coming from someone who HATES mini-games in RPGs, you know this one must be something special) was just an extra layer of awesome slathered on top of the best non-Square-Enix RPG of all time.

4. Dark Cloud 2
The original "Dark Cloud" was unimpressively-small in scope and featured a horrible water-drinking requirement that made exploring dungeons an intolerable pain. "Dark Cloud 2," however, took the interesting Georama system (reminiscent of "Soul Blazer's" world restoration mechanic) from its horrible predecessor and attached it to much more refined dungeon exploration and weapon creation systems, while simultaneously adding a dramatically improved narrative. Mini-game fans could also delight in the addition of a golf sidequest that turned every dungeon into a hole on a game-wide course.

3. SoulCalibur
"Soul Edge" was the first weapon-based fighting game I ever played, and I thought it was awesome at the time. After playing "SoulCalibur" a single time, I could no longer go back to the clunky controls of the original. "SoulCalibur" improved over its original in every way, especially by turning a pseudo-3D fighter into a genuine 3D fighter. The addition of 8-way movement at the expense of "Street Fighter"-like leaping gave "SoulCalibur" a unique feel in an era dominated by 2D fighters, while the various gameplay modes made it a far deeper experience than the norm of playing through arcade mode with every character.

2. Pokemon Gold/Silver/Crystal
"Pokemon Red/Blue/Yellow" was a broken mess, completely dominated by Psychic-Type Pokemon (specifically, Mr. Mime and Jynx). When these sequels came along, Nintendo and Game Freak fixed everything by adding two new Psychic-resistant Pokemon types, adding a large number of new moves for under-represented Pokemon types (How did Bug-Types get into "Red/Blue/Yellow" with only two weak-ass moves?!), and fixing a number of balance-destroying glitches. And not only were the central battle mechanics refined and enhanced in "Gold/Silver/Crystal," but the entire game felt more alive thanks to the novel addition of the real-time clock, which made the game world's time match-up with the real world's time. If a gameplay mechanic makes me get up at 8:00 AM on a Saturday to catch a freaking Ledyba, it must be quite powerful indeed. On top of all these improvements, "Gold/Silver/Crystal" also included the original "Red/Blue/Yellow" world as an unlockable expansion after beating the final boss.

1. Super Smash Bros. Melee
The original "Super Smash Bros." is one of the two N64 games I consider to be worth owning. Of course, that still doesn't make it great. "Super Smash Bros." was a fun game, and the novelty of Nintendo's first-party characters beating the crap out of each other gave us a premise that was a long time coming. Of course, "Super Smash Bros." was also a flawed game, with a tiny roster, poor balance, and sluggish gameplay. "Super Smash Bros. Melee" fixed all these problems and took its place as one of the greatest fighting games in the history of gaming. While tourney whores may disagree that the 'Smash Bros.' series is a legitimate fighting franchise, the sheer number of players and the frame-counting, wavedashing, 'no items, Final Destination, Fox only' mentality among many "Melee" fans says otherwise. Of course, "Melee" isn't just fun for tourney whores, like all the "Street Fighters," "Tekkens," and whatnot, but is also a blast to play casually. With its huge roster, heavily customizable gameplay, variety of modes, and heaping spoonfuls of Nintendo fanservice, "Super Smash Bros. Melee" not only smote its original, but made itself a nearly-impossible act to follow.
Share: